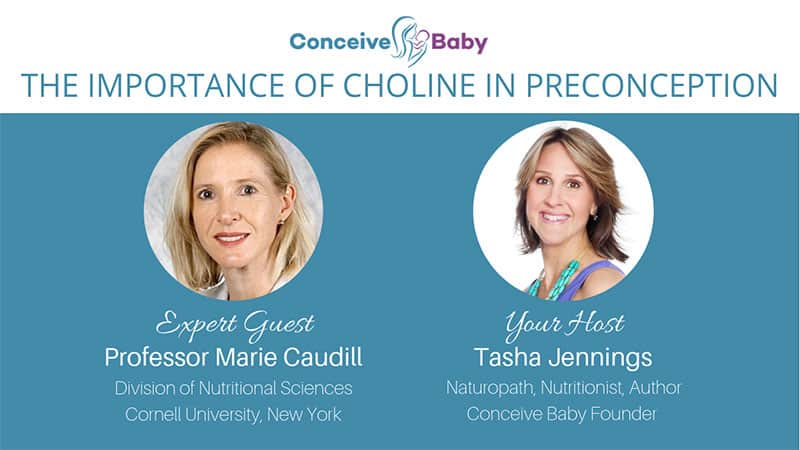 In this episode of the Conceive Baby Podcast Series I speak with Professor Marie Caudill (Division of Nutritional Sciences at Cornell University – New York) about her amazing research into the impact of choline on fertility and reproductive outcomes as well as the long term health of the child.
Professor Caudill is internationally recognised for her work on folate and choline and the intake levels of these nutrients required to promote human health and healthy reproductive outcomes.
She has published over 100 papers, reviews or chapters in this area and is frequently an invited speaker on topics related to methyl nutrients, one carbon metabolism and nutritional genonomics.
In this informative podcast you will gain a comprehensive understanding of the role of choline in fertility and healthy reproductive outcomes, why so many of us aren't getting enough and how you can optimise your intake to support the health and development of your future baby.