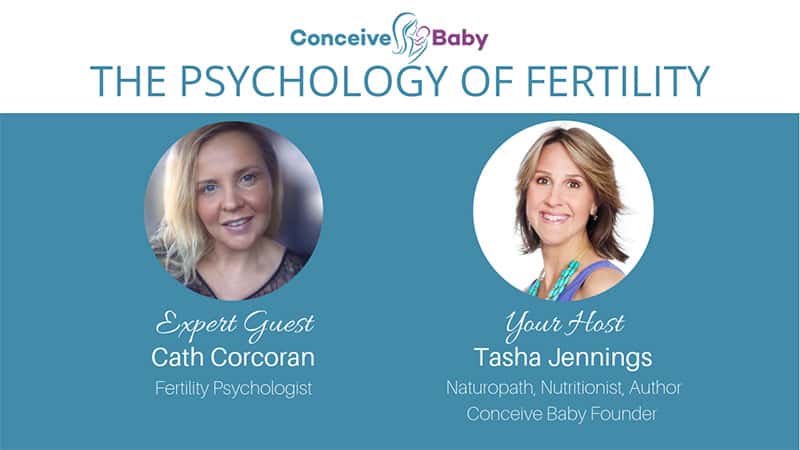 Looking at conceiving from a psychological perspective certainly does not equate to a belief that this is "all in the head". It is about respecting and acknowledging that our mind and body are highly intelligent and work together.
In this informative webinar I speak with Fertility Psychologist Cath Corcoran who explains the mechanism behind the mind body connection, how it impacts fertility and how you can use the mind positively to improve your fertility outcomes.
Cath is a successful Conception and Fertility Specialist and Perinatal, Birth and Postnatal Consultant. She is an experienced Psychologist in both clinical and counselling settings.
After 15 years as a psychologist within psychiatric settings working for major hospitals rurally and for The Royal Children's Hospital in Melbourne; in addition private practice, Cath has been called to exclusively work with and has a passion to assist couples wanting to have children. She works with females, males and couples who are trying to conceive. Both in conjunction with IVF or looking to start a family and have been trying naturally.
Her work is not limited to those who have never conceived, many women she sees have experienced miscarriages and/or have already had a child and may be finding it difficult to conceive or carry another child. Cath breathes fresh air into any presenting issues with her therapeutic approach and holistic view when working with people.
She is a firm believer in the mind-body connection and treating the body as a whole not as isolated systems. As a psychologist, she feels her role is to help people find their own answers within themselves; inspiring and supporting them to make shifts, to change and to transform.
Cath has a passion for working with preconception, conception and fertility/infertility. Although her work also includes but is not limited to: secondary infertility, assisted reproduction/IVF, grief, miscarriage, stillbirth loss, termination, preparation for childbirth, birth trauma, female reproductive issues, anxiety and depression (perinatal/postnatal), parent-infant relationship difficulties, couples/relationship and family difficulties in the context of fertility or newborn/infant arrival.
PODCAST: 25 MAY, 2017