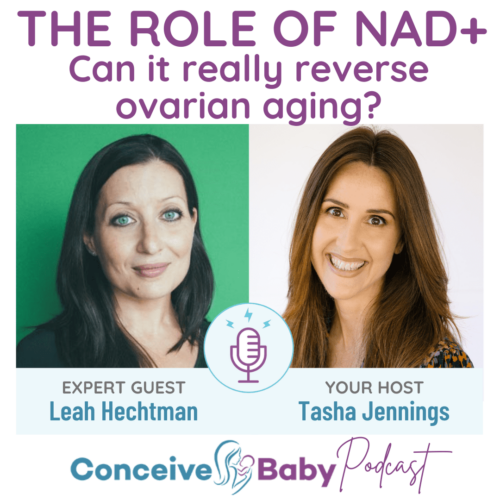 In this episode of the Conceive Baby Podcast we delve into the new research around NAD+ and it's impact on aging and fertility.
If you haven't heard of NAD+ listen on and if you have heard of NAD+ this is for you too as we'll be going beyond the hype to discuss exactly what NAD+ is, it's role in reproductive health, as well as the array of supplement options from NMN, to Nicotinamide and more and how to know what's going to be of most benefit to you. As well as best ways to boost your NAD+ levels naturally!
My guest to discuss this evolving topic is Leah Hechtman. Leah is a naturopathic clinician, researcher, author and educator who specialises in fertility, pregnancy and reproductive health for men and women.
She has completed extensive advanced training and is a university lecturer, keynote speaker, author and educator to her peers. She is also a regular media spokesperson for her profession.
Leah leads by example, remembering to live life to the fullest and believes that ill-health is merely a stepping stone to help you reclaim your true state of being.
Website:
https://naturalhealthfertility.com/
Instagram
https://www.instagram.com/leahhechtman/