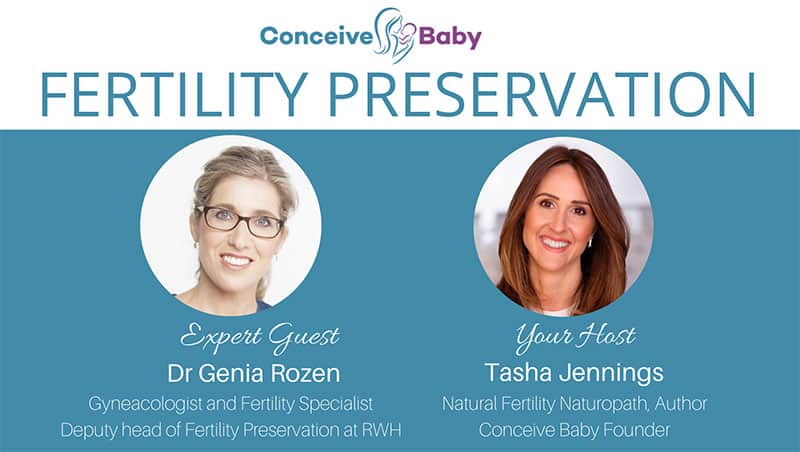 Whether it's plan A, plan B or plan C, there is a path to your baby.
In this episode of the Conceive Baby Podcast, I speak with Dr Genia Rozen about the evolving world of fertility preservation. We discuss egg freezing, embryo freezing, sperm freezing and uterine tissue freezing.
How they work, what the the benefits are and when they may be appropriate for you.
Genia Rozen is Gynaecologist and Fertility specialist from Melbourne. She trained at the Royal Women's Hospital, where she now works as a consultant. Her private practice is based in East Melbourne and the Peninsula.
Genia has a special interest in medical fertility preservation and is the deputy head of the well-known Fertility Preservation Service at RWH. Dedicated to the field of reproduction and oncofertility, she is also undertaking a PhD aimed at helping women conceive after cancer.
I hope you enjoy this inspiring discussion!
You can find out more about Dr Rozen at her website
http://www.geniarozen.com.au
And more about Fertility Preservation at the Royal Women's Hospital
http://www.geniarozen.com.au/fertility-preservation
PODCAST: 6 JUNE, 2020