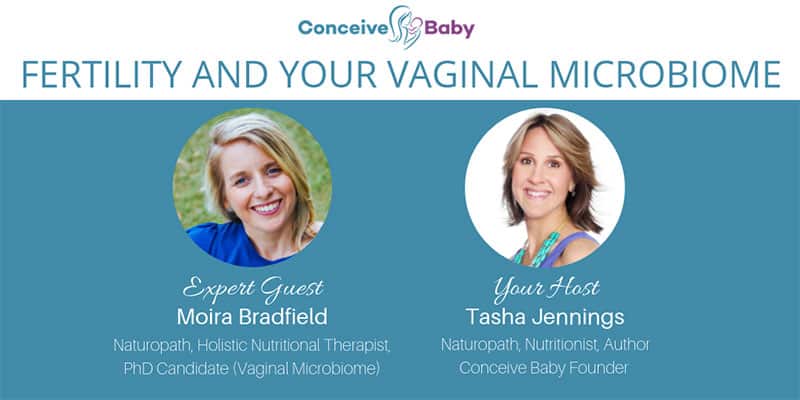 In this episode I speak with Moira Bradfield who is currently completing PhD research into the vaginal microbiome.
Moira will be providing her insights into the role of the vaginal microbiome in fertility as well as practical tips and advice to help you support a healthy vaginal environment to improve your chances of conceiving and carrying your healthy baby.
We cover topics including
* what is a microbiome?
* how our vaginal microbiome differs from our gut microbiome
* what role does it play in candida/thrush?
* other infections of the vaginal impacting fertility health
* Strep B and pregnancy complications
* what discharge is 'normal'
* douches, washes and intimate products, should you use them
* tampons vs pads vs menstrual cups, what should you use
* ways to optimise your vaginal health to support a healthy conception and pregnancy
Moira Bradfield, founder of Intimate Ecology clinical and education services, is a Naturopath, Acupuncturist and educator with over 18 years clinical experience. She has a passion for helping people experience optimal health in sustainable and sensible ways. Clinically she has a niche interest in recurrent vaginal infections, the vaginal microbiome and their associated impact on health and disease including fertility, loss and post partum health.
Moira holds a Bachelor of Naturopathy Southern Cross University, a Masters degree in Acupuncture from Southern Cross University and is completing formal research with Griffith University as part of PhD studies in the area of the vaginal microbiome and conditions of vaginal dysbiosis. In addition to her role as a Naturopath Moira has lectured in Naturopathy both overseas and in Australia and is currently the Senior Lecturer for Nutrition at The Endeavour College of Natural Health, Southport.
Finalist for Naturopath of the year, Nutritionist of the year and Educator of the year in the 2018 BIMA awards and nominee for the 2018 ANS Educator of the year and Naturopath of the year, Moira is focused on excellence in education and clinical practice in the management of the vaginal microbiome.
You can find out more about Moira and her services at http://www.intimateecology.com.au
PODCAST: 13 FEBRUARY, 2019