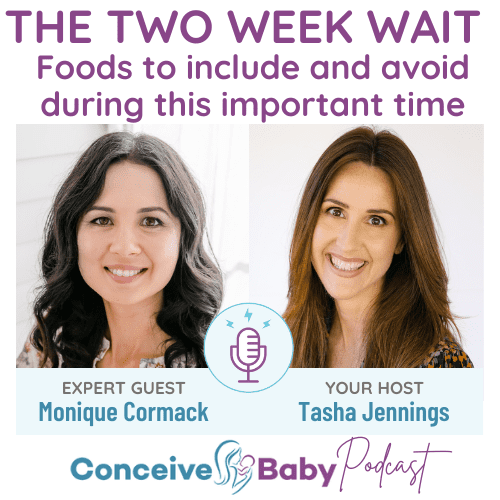 If you've been trying to conceive for any length of time, you'll have probably heard about the two week wait. We're talking about the time after ovulation if you're trying to conceive naturally, or after embryo transfer if you're doing IVF, when there's that 2 week window of time before you find out if you're pregnant.
If you're in that two week window now, sending loads of positive vibes your way!
In this episode we delve into the foods and nutrients that are especially important to fuel healthy growth in this all important window.
And joining me, to dive into two week window is Monique Cormack. Monique is an accredited nutritionist with expertise in female and male fertility, pregnancy support and postnatal care. She runs her own virtual clinic, working with individuals and couples to optimise fertility and have a healthy pregnancy.
An IVF warrior herself, Monique knows that the fertility journey can be a
rollercoaster. Through education, empowerment and compassion, Monique provides clarity and confidence to her clients.
Other podcasts mentioned in this episode
The Impact of Diet on the Uterine Environment with Dr Jemma Evans
Fertility and the Immune System with Professor Sarah Robertson
Zycia Natal Nutrients Premium Prenatal Multivitamin and Mineral mentioned in this episode
FREEBIE from Monique
FREE 3 Day Menu Plan from Monique
Find out more about Monique at the links below