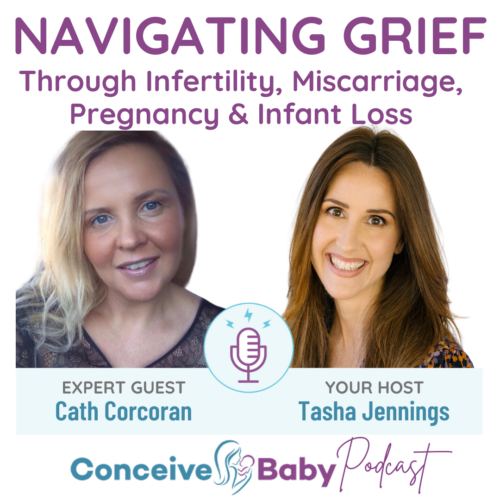 Sponsored by Zycia Natal Nutrients
In this interview, I have the pleasure of speaking with a guest who I have had on the podcast many years ago. Cath Corcoran is an experienced psychologist, with an interest in conscious conception for the past 18 years, and working in the infertility space specifically for the past 11 years.
Cath has been a pioneer in Australia facilitating therapy and psychological support for people trying to conceive both naturally and with assisted fertility. As a conception psychologist Cath has a post graduate diploma in Infant Mental Health and her Masters in Reproductive Medicine. Cath is passionate about providing exclusive and individualised psychological care for the conception, pregnancy, birth and post-natal period. Cath has provided expert comment for various media and organisational and community speaking arrangements.
Cath's insights highlighted the importance of surrounding yourself with supportive individuals during challenging times. We tackled common misconceptions about grief and loss, including the fact that healing is not a one-size-fits-all process, but rather an intimately personal journey. We also covered the significance of self-care, self-reflection, and the importance of mental health professionals in managing fertility issues and pregnancy loss.
We covered the role of compassion, understanding, and support in the face of such losses. Cath shared useful tools and strategies for dealing with loss, emphasising that hope, trust, and commitment play a vital role in the journey. Your feelings are valid, and it's important that you allow yourself to feel them. Join us for a compassionate, supportive, and insightful discussion on a subject that impacts many but is seldom talked about.
You can find out more about or contact Cath Corcoran at the links below.
Facebook – https://www.facebook.com/CathCorcoranPsychologist/
Email – cath_corcoran@hotmail.com