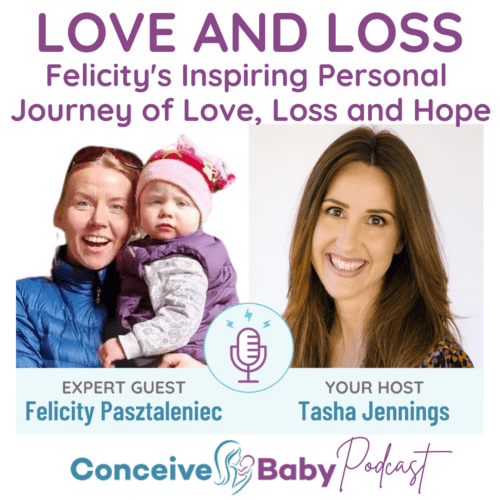 Sponsored by Zycia Natal Nutrients
In this episode of the Conceive Baby Podcast I have a very special guest joining me. A guest a little different to my normal expert guests, but one that you have told me you would like to hear from. And that is one of my beautiful patients.
Felicity is 46. She started her fertility journey when she was 39. And it certainly wasn't an easy journey.
Felicity was referred to me by her Fertility Specialist after multiple failed IVF cycles and a devastating loss.
Felicity is kindly sharing her story with us today to help and inspire others who may be struggling through similar issues.
Felicity lives in North East Victoria with her Husband Dave and Daughter Olivia (who will turn 2 in September). She is currently on extended family leave from her planning role with Forest Fire Management Victoria because she is loving motherhood!
I hope you enjoy this episode and can draw strength and hope from Felicity's story.
If you need support following a pregnancy loss I urge you to reach out to The Pink Elephants Support Network.