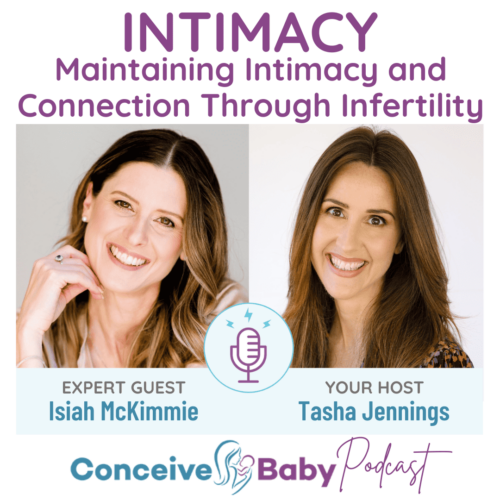 Sponsored by Zycia Natal Nutrients
In this episode we discuss a topic which is so important to creating a healthy pregnancy, a healthy family and healthy relationship, but it is often seen as a bit 'taboo'.
We know we need to have sex to make a baby and even if you are trying through IVF or assisted reproduction, intimacy and connection is still so important to maintain a healthy relationship, but unfortunately, it can so easily be lost when baby making becomes a mission.
Joining me to help unpack this topic and provide you with some strategies to help you maintain that intimacy and that connection, is the lovely Isiah McKimmie.
Isiah McKimmie is a Couples Therapist, Sex Therapist, Sexologist and Coach and is one of the most qualified Sex and Relationship Experts in Australia.
Isiah holds a Masters degree in Relational Psychotherapy, a Masters degree in Science in Medicine (Sexual Counselling/Psychosexual Therapy), a Post-Graduate Diploma of Sexology and a Certificate from the prestigious Institute for the Advanced Studies of Human Sexuality.
She's worked with thousands of people and writes a popular weekly advice column on sex and relationships with news.com.au.
Find out more about working with Isiah at the links below:
Website
8 Week – Awaken Program
https://isiah-s-site.thinkific.com/pages/awaken
Facebook
https://www.facebook.com/isiah.mckimmie
Instagram
https://www.instagram.com/isiahmckimmie.sexologist/
For the opportunity to ask your questions of Conceive Baby Podcast guests (and loads more fertility goodness!), join the Conceive Baby with Tasha Jennings Facebook Group
https://www.facebook.com/groups/conceivebabywithtashajennings